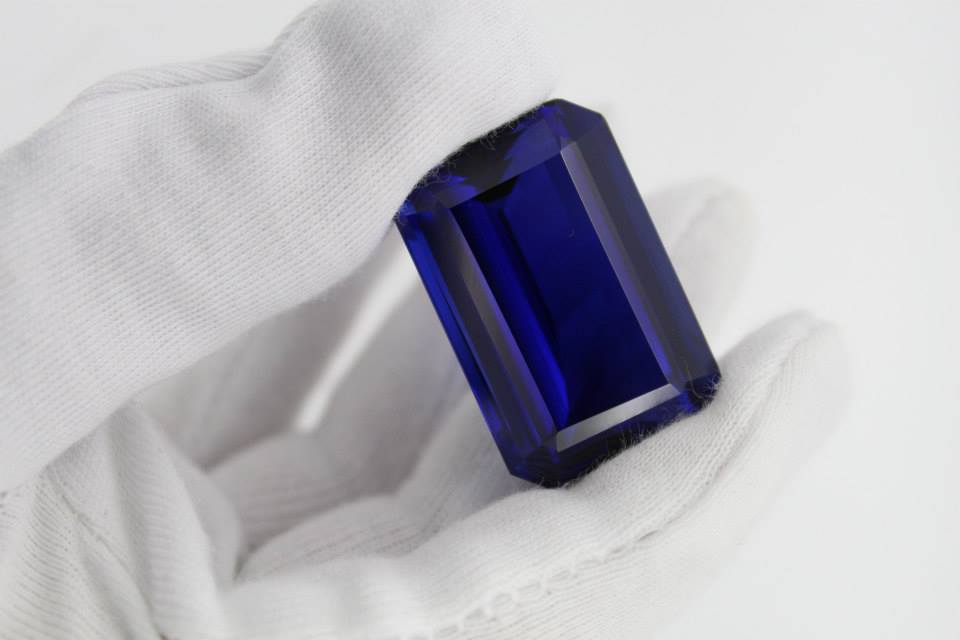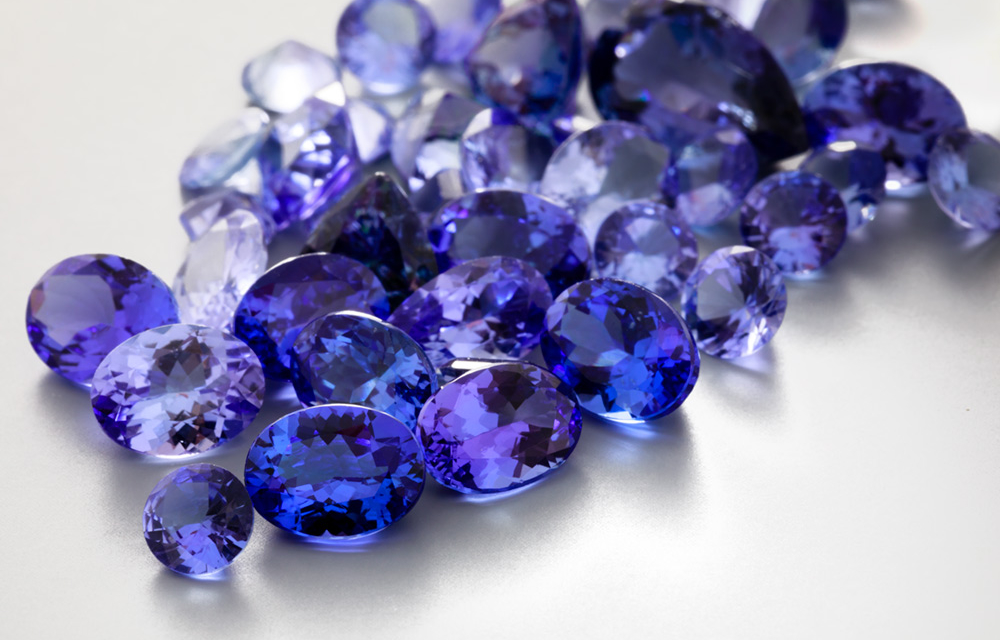 Tanzanite comes in a range of colors - from blue to violet and every shade in between.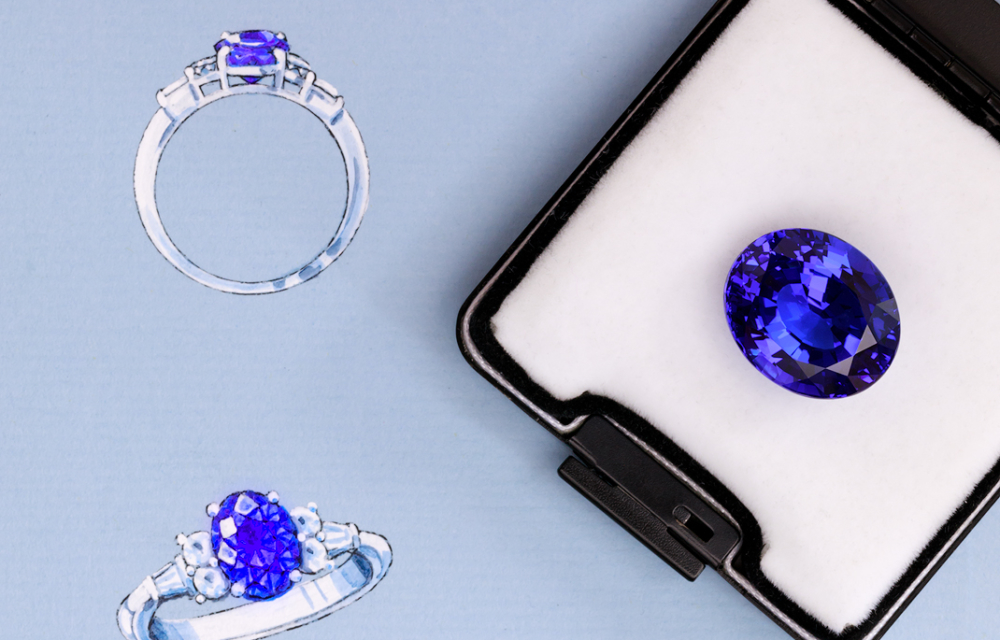 Hong Kong, Dubai, New York
Beautiful tanzanite gemstones and jewellery – sourced directly from our own tanzanite mine. 
Unearthing gemstones right at their source, we offer not only quality, but peace of mind and value for money.
We then cut and polish these gemstones ourselves, to ensure the finest quality, largest range and most competitive pricing.  As one of the world's largest tanzanite companies, we supply world-renown, high-end jewelers and wholesale customers across the globe with thousands and thousands of tanzanite carats annually.
For the first time we're offering a collection of our finest tanzanite for purchase outside the jewelry trade. Discerning customers now have the opportunity to own fine examples of this magnificent gemstone, without paying middle men.We provide complete peace of mind, expert advice and the finest quality tanzanite gemstones and jewelry.
---

CURATED BY AN EXPERT
Every piece of tanzanite is expertly assessed and hand-selected by our gemologist, Linda K. This means you are receiving a premium gemstone, carefully chosen from thousands of stones for its high quality and exceptional  beauty.
You can rely on the descriptions of our tanzanite, confident that each gemstone is accurately portrayed and displayed. Linda is a true veteran of the tanzanite industry, who trained with the GIA (Gemological Institute of America), and previously worked for TanzaniteOne Mining, the world's largest tanzanite mining company, as well as the Tanzanite Foundation.
---

UNIQUE ACCESS TO THE MOST WONDERFUL JEWELS
We are one of the very few jewelry companies who cut and polish their own stones, as well as crafting all of our own jewelry in house.
 Our size and our position right at the top of the supply chain enable us to give you unique access to the most exclusive of jewels, in a quantity and quality not usually available to the retail consumer, without exorbitant auction house fees or high-end jewelry store mark-ups.
VIEW TANZANITE GEMSTONES    VIEW TANZANITE JEWELRY
---

MINE DIRECT TANZANITE
We are involved in every step of our tanzanite's journey – from mine to market.  We can trace every gemstone back to the specific mine where it was unearthed – so you can know exactly where, and how, your gemstone was mined.
DISCOVER THE SOURCE OF YOUR TANZANITE
---
Investment Grade Tanzanite: for Connoisseurs and Collectors
Tanzanite Direct specializes in exceptional and rare tanzanite, including the finest-quality and extraordinarily large gemstones. Our private clients benefit from the ultimate partnership of our high-level industry contacts, exclusive product and trade-level insight into the world of gemstone trading, appreciation and collecting.
LEARN MORE ABOUT INVESTMENT GRADE TANZANITE 

Complete Gemological Certification
All of the gemstones and jewelry offered through Tanzanite Direct are accompanied by a full gemological certificate, completed by a GIA accredited gemologist.
---
PEACE OF MIND
FREE GLOBAL SHIPPING
We are pleased to offer our clients free shipping to most countries.
FREE 14 DAY-RETURNS
We always do our best to make sure you love your tanzanite – but if you're not fully satisfied for any reason, we will make it right. Free, no-questions-asked returns are available within 14 days of delivery.
GET YOUR GEM FAST
With our standard shipping, you will receive your tanzanite within 4-5 days of ordering. Need the gems sooner? Choose Priority Service, and they'll be at your door even faster, usually in 48 hours or less.
HOW CAN WE HELP?
We appreciate that this is very special purchase for you, and wish to make your experience with Tanzanite Direct the best it can be. If you need any assistance, advice or support, please don't hesitate to contact us here. 
 RESPONSIBLE JEWELRY COUNCIL MANUFACTURING MEMBER
We are a certified, manufacturing member of the Responsible Jewellery Council, an international not-for-profit organisation whose members are committed to promoting responsible ethical, human rights, social and environmental practices.
WHERE DO TANZANITE DIRECT SHIP FROM ?
Tanzanite: Our Tanzanite gemstones and jewellery are shipped from Hong Hong, where our worldwide distribution center is located. Hong Kong's position as an international shipping hub allows us to export quickly and safely to our customers worldwide.We also have offices in  New York and Dubai.
CAN I STOP BY AND LOOK AT GEMS IN YOUR SHOP?
If you book in advance, we  are usually able to arrange viewing in either Hong Kong or New York.